Smart Home Automation & Integrations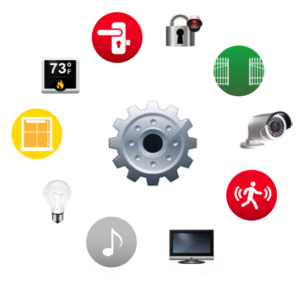 CUSTOMIZED SOLUTIONS. ONE SEAMLESS SYSTEM.
From design to install and integration, Elite Tech offers premium automation systems built to fit your needs. We have a full line of premium user interfaces that allow you to create an enjoyable living experience.
Advanced features such as push notifications, NFC, geofencing and voice control enable a wide range of automation and control options for property managers or homeowners.
Automation Controllers are the brains of your home; they connect all your devices to one application that responds to your commands.
Control lighting with smart-ready dimmers and switches, including LED lights.
Audio and video control as simple as your TV to full surround sound systems and home theaters.
Security control that incorporates locks, cameras, motion sensors and lighting.
Energy monitoring with smart thermostats and sensors to maintain comfort and manage utility consumption.
So much more!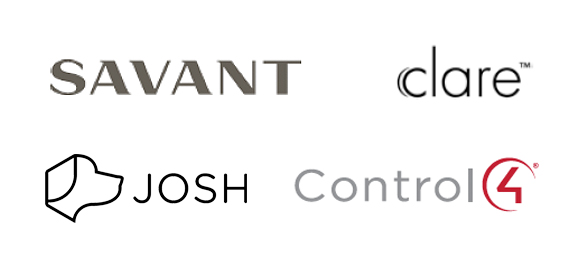 Elite Smart For Multi-Family and Single-Family Developers
ClareOne is the most popular platform for Multi-Family units and budget conscious developers.
No monthly service fees
Z-Wave or Zigbee Compatible
One platform and one app to connect everything
Easy to set up and use for residents and property managers
Connect thermostats, door locks, lights, ceiling fans and more.
Elite Luxury for Homeowners
Control everything in your home from your smart phone or a touchscreen. Elite will customize products to fit your needs with top of the line automation platforms.
Premium home control from brands such as Control 4, Savant, Josh AI, and Lutron
We can incorporate smart devices and technology into one control platform for a more streamlined experience. For both new construction projects and retro-fitting an existing property.
Most installations come with a one-year warranty on the hardware. We will help you select products that meet your on-site support needs. There are many great products that come with excellent service from the manufacturer or the service provider.
Wireless Network Setup, Network Security Testing, Firewalls, Hubs and Switches, Network Cabling, Wall Jacks/Paneling, Virtual Private Networking (VPN). We can retrofit an existing space or help design a new build to optimize your network.
Experience the comfort, ease and efficiency of high-performance living. Let Elite Tech help you find the perfect home automation and technology solutions for your lifestyle.