Audio / Visual Entertainment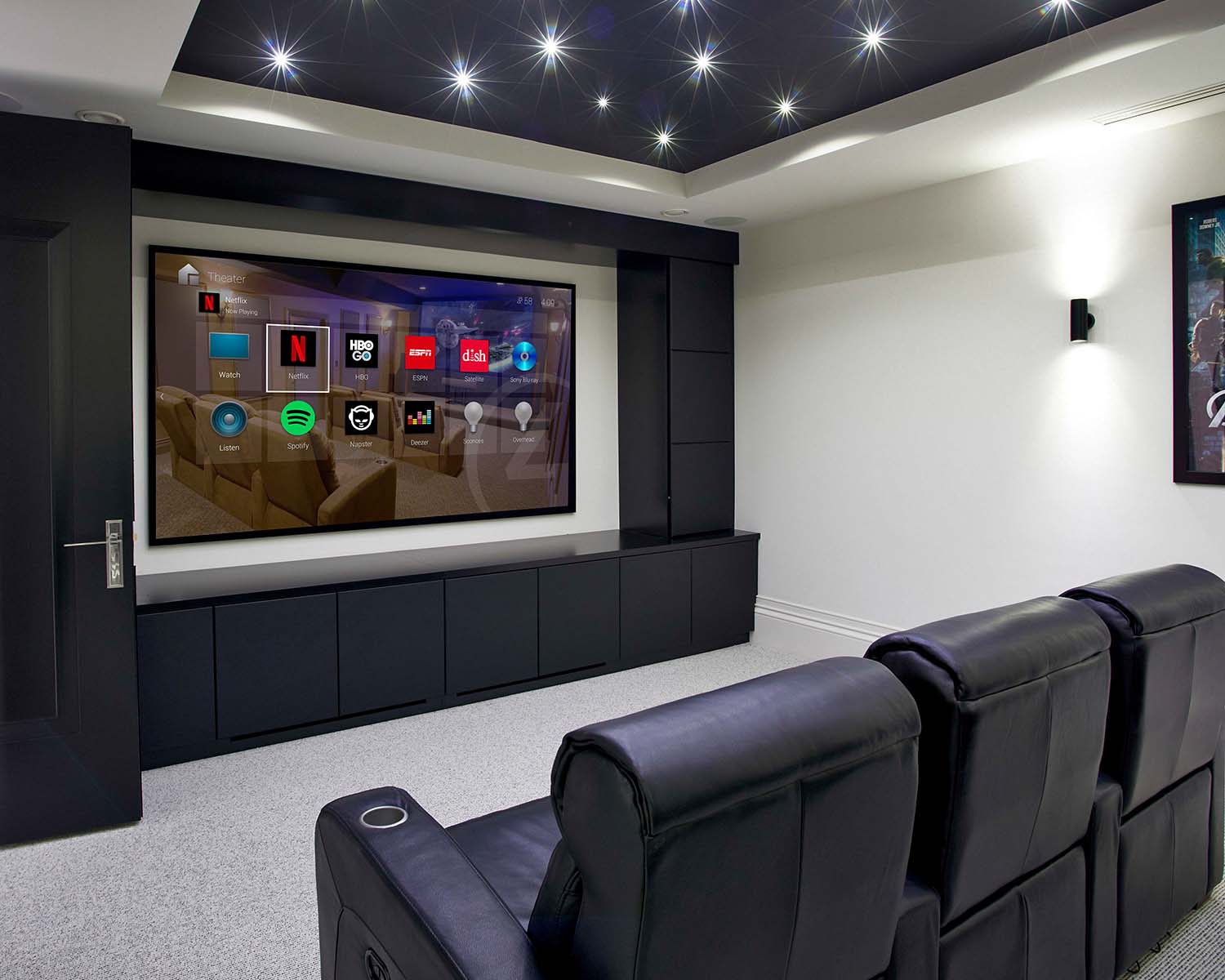 Create an experience with sound, screens & lighting.
Immerse yourself in dramatic sight and sound experiences with the latest in entertainment and surround sound tailored to your personal spaces—from home theaters, media rooms, clubhouses and leasing centers, to outdoor amenity spaces and fitness room media systems.
Wall Screens & Projectors

Interactive Touchscreens

Amplifiers & Receivers

Multi-Room Audio

Indoor & Outdoor Speakers

Surround Sound

Cinematic Lighting
We can incorporate smart devices and technology into one control platform for a more streamlined experience. For both new construction projects and retro-fitting an existing property.
Most installations come with a one-year warranty on the hardware. We will help you select products that meet your on-site support needs. There are many great products that come with excellent service from the manufacturer or the service provider.
Wireless Network Setup, Network Security Testing, Firewalls, Hubs and Switches, Network Cabling, Wall Jacks/Paneling, Virtual Private Networking (VPN). We can retrofit an existing space or help design a new build to optimize your network.
Experience the comfort, ease and efficiency of high-performance living. Let Elite Tech help you find the perfect home automation and technology solutions for your lifestyle.